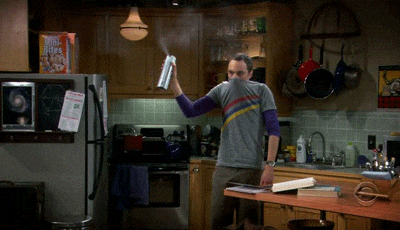 The odors in our home come from many sources: cooking, kids, pets, moisture, smoke, gas/fuel etc.  Some of these odors come and go, and some seem to linger longer than we would expect.  Some we can pin point...stinky boys, and some the source is unknown or only suspect.
The odors that seem to give us the most issues/concerns are those from our pets, from cigarette smoke and moisture/mildew.  Our pet smells usually are trapped in our carpets if we have trouble with the dogs or cats not being house broken.  Cigarette smoke and mildew can seem to be everywhere, an atmospheric odor.  Of course, this is not concrete, these odors, in the case of moisture/mildew, are coming from a source, usually on the back side of a wall or under the flooring in a crawlspace.  Smoke odors, are in and on every surface they have been able to come into contact with.  If we can locate the source of moisture, we can then in turn remove it and the odor will dissipate.  Smoke on the other hand, is not so easily removed.  Smoke particles are very small (https://www.ncbi.nlm.nih.gov/pubmed/2751166), allowing them to seep into walls, wood and travel through the fibers or our carpets, furniture clothes etc.  A simple odor neutralizing aerasol will not produce a particle small enough to get into all of the pores that the smoke has infected.
So what do we do?  We must do one of two things (or sometimes both).  We either change out the air in the effected area, or we encapsulate and eliminate all of the source.  To change out the air in the atmosphere we can implement the use of an Ozone machine, which will circulate the current air, replacing it with an additional atom of oxygen O3, thus cleaning the air and producing "fresh" air.  This is a very affective method but does come with a downside. The area must be evacuated during and for a time after the process, it can also be harmful to any rubber based materials and plant life.  The other method, which can be done for minor situations, consist of using natural based products.  This method takes a little longer, but is safe for the environment.  It is less effective in more severe situations.  We also use foggers to encapsulate and eliminate odors.  In the case of smoke odors, we use Thermal Fogging. This allows the heating of a solvent based odor neutralizer to be dispersed in the form of smoke, allowing it the ability to get into every nook and cranny the bad smoke was able to get into.  If we are able to accomplish this, we are able to eliminate the smoke odor.  This method also requires the area to be evacuated, but can be accomplished in a shorter time period and begin being used as soon as that same day depending on the size of the area.
The source of the odor is what we always have to look for; for pets, it is finding the urine spot/s, making sure the cleaning agent is able to come in contact 100%, and allowing for some dwell time, only then are we able to eliminate the odor.  The problem here is finding all of the source spots when working with carpets and fibers.  With moisture, we have different tools to help search and pin point these areas.  Thermal imaging(infrared cameras) allow us to see heat differences(cold MIGHT mean moisture), once a cold spot has be identified, we can then use hand held meters that are designed to read moisture levels.  These readings can then be compared to a "non-wet" surface.  Once moisture is identified, then it is just the task of removing all areas impacted.  For smoke odors, there are instances where removing walls may be required, but with the right tools and methods, this can usually be avoided.
If you have an odor you are curious about, or just have questions or comments, please contact us and let us know.  We are here to help!
Please reload