It can happen to anyone, wake in the middle of the night for a drink of water only to realize you are waking in water.  Or, come home after a long day at work and walk in to a house filled with water.  This happens to unsuspecting home owners and businesses everyday.  In the winter, maybe a pipe froze and cracked, spraying water in a wall and leaking out into a room or the whole house.  The fresh water line going to your toilet breaks, and spews water while you are out of town for the weekend, or your child thinks its fun to block the drain and fill the sink with water, only to get distracted and leave without shutting the faucet off.  Incidents as these can cause minor damage and issues or very large concerns and issues.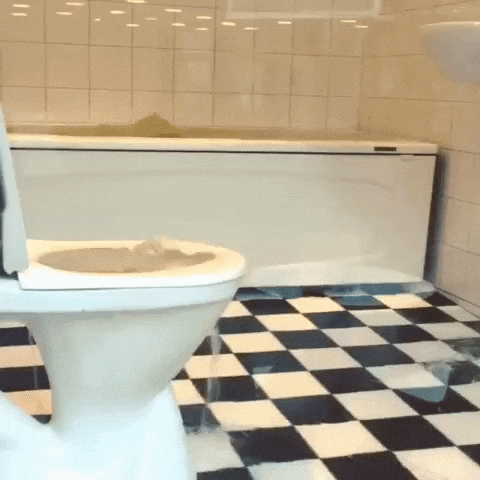 So what should you do?  
1.  You want to assess the situation SAFELY.  Be careful of wet surroundings and electrical outlets/cords.  Also, depending on where the water is coming from, it could be "dirty" water and be harmful to be wading in and/or breathing.

2. Get the leak stopped! Call a reputable plumbing company and notify them of the emergency at hand and have them locate the leak and get it stopped.  May be able to call the city to get the water shut off. (Which ever is fastest)

3. Contact your Home Owners Insurance.  See what your coverage is and how they will help you through out the process.  Depending on severity, you as the home owner may be encourage/required to vacate your home and find lodging(locale hotel) until the process is completed and the environment is safe to access(in the instance of a sewage backup resulting in large areas being contaminated).
4. If the leak is caught early, is minor and from a clean water source(fresh water line: broken faucet, toilet fresh water line etc.), you may be able to remove and dry out the area yourself, using the proper equipment(no need for insurance possibly).  But, if you are unsure, do not leave it to chance, call a professional. If the moisture is allowed to sit for too long, bad bacteria has a chance to begin to grow(mold) and make the already bad situation worse.

5. Once you have removed as much moisture as you can by extraction, you will need to determine how you want to dry the remaining moisture.  Carpet and padding, drywall, wood floor, subfloor etc.  Different surfaces may require different approaches and tools. The goal is to mitigate(as little damage as possible) vs just going in and cutting and ripping all wet areas out, causing a lot of replacement time and cost.

If you choose to go the professional route, contact Reliable Floor Care Plus L.L.C. at 575-942-2303 and we will help you assess your situation 24 hours a day.
Please reload