Its Spring time!  Time to open up our homes and allow the fresh fragrances of Spring to fill them.  Along with this, usually comes spring cleaning as well.  Whether you love spring cleaning or dread it, it is a great time to get things done.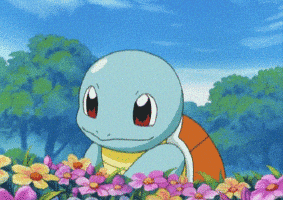 Here is a list of some recommended areas to be cleaned.
1. Window seals.  If we are wanting to open up the windows and let the outside air of spring into our home, we probably need to rid our window seals of the accumulated dirt that has found its way in over winter time.  A nice microfiber clothe and some neutral cleaner can take care of this task.
2. Drapes/Blinds.  While we are at the windows, lets go ahead and wipe down our blinds or shutters and vacuum our drapery.
3. Cabinets/Closets.  This is a good time to clear out our closets and storage cabinets, dust and clean them, and then get rid of unused items that have sat for too long.  Maybe a good time to box up a few items and take them to your local non-profit for donations.
4. Move Furniture.  It can be a real pain, but if we are going to do a thorough dusting and cleaning, that should include moving our furniture from its normal space and vacuuming underneath very well and then placing it back.  You will be amazed at how much loose soil and debris that can accumulate from our windy and dusty climate. 
5. While we have our furniture moved around, go ahead and wipe down baseboards(if needed, this is a good time to use that neutral cleaner again).  be sure to give the edges and corners in each room a good vacuuming while you are here.
All of the above are great things to do, but it should not stop there.  A thorough cleaning of your carpets, tile and grout, upholstery and area rugs should also be included.  The great part about this is you can relax and leave these time consuming task to the team at Reliable Floor Care Plus L.L.C..  At Reliable Floor Care Plus L.L.C. we can pick up your area rugs and take them to our shop to clean, clearing the rest of the floor to be prepared for cleaning as well.  We have different cleaning options when it comes to your carpets and rugs, and just one deep clean for your tile and grout.  If you are interested in having help with your cleaning this Spring, give the team at Reliable Floor Care Plus L.L.C. a call and schedule your appointment.
Phone: 575-942-2303
Please reload